A myth in the making the pacific northwest is both our home and our muse. We make gins that celebrate the flora of our region , distilled to capture the essence of each wild botanical. Although made in the tradition of London dry , Astraea was forged where the evergreens give way to the rolling meadows , where the jagged mountain ranges drop into the sea. Meet us here, wherever you are.
SOFT AND FLORAL, MEADOW CELEBRATES A SUNNY DAY AMONGST THE PNW MOUNTAIN FLOWERS. NOTES OF BRIGHT CITRUS CARRY THROUGH TO THE FLORAL AROMAS OF LEMON VERBENA AND CHAMOMILE TO A SLIGHTLY SWEET, HONEYSUCKLE FINISH. REFRESHING AS A GNT, STUNNING IN A FRENCH 75 OR A CLASSIC MARTINI WITH A LEMON TWIST.
90 Proof (ABV 45%)


OUR PASSION: BOTANICALS
The Astraea journey starts with passion. A passion for botanicals, a love of this place we call home, devotion to the perfection of craft and for you, our customer, an appreciation of peerless spirits produced through mastery of every part of the process.
To make Astraea spirits, we find the best Pacific Northwest botanicals, and use them in meticulously crafted gins. Our founder, Danielle Leavell, MSc, is one of a handful of female distillers in the US trained in traditional brewing and distilling methods, and it's her touch that ensures the perfect balance that characterizes Astraea gins. 
For all those who choose our products, we welcome you to the experience of Astraea. We invite you to be part of a community – to relish the ritual, to discover something new, and to share Astraea in celebration of life's special moments, both large and small. 
Enjoy!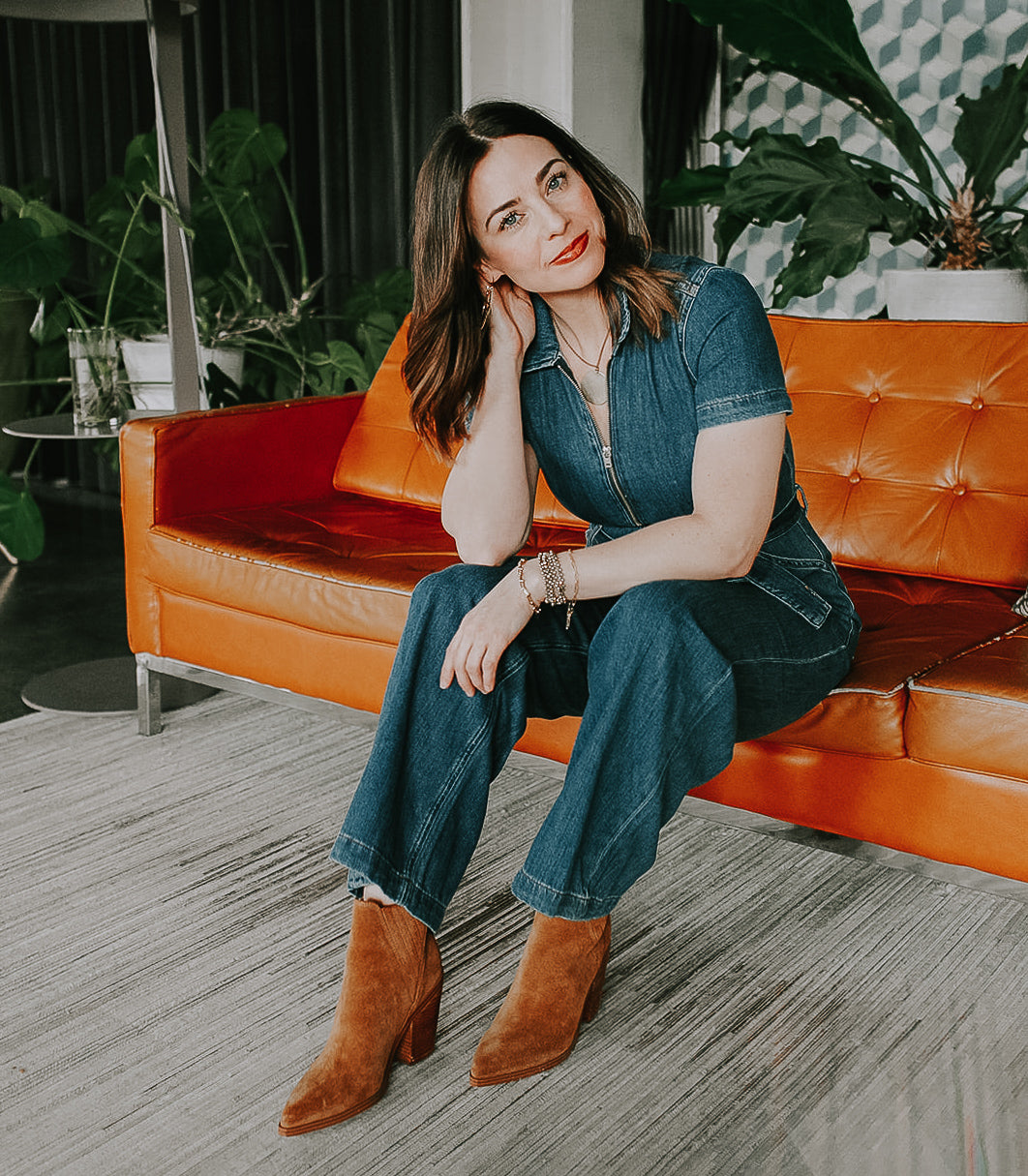 ASTRAEA FOUNDER
Danielle Leavell, MSC

A long-time devotee of the arts of botanicals and distilling, Danielle was accepted into the prestigious Masters of Science
Brewing and Distilling program at Heriot-Watt University in Scotland, receiving the designation of Master Distiller. She has returned to her home in Seattle to realize her vision: flawlessly crafted botanical spirits that are derived from a sense of time and place. Each Astraea product is a botanical story infused with Danielle's expertise and enthusiasm. Astraea embodies her belief that a distiller must practice and improve her craft, always seeking perfection.
Silver - SFWSC, Double Gold
THE MONARCH:
2 OZ ASTRAEA MEADOW GIN
1 OZ LILLET ROSÉ
1/4 OZ PAMPLEMOUSSE LIQUEUR
1 DASH PEYCHAUD'S BITTERS
ICE CUBES
1 GRAPEFRUIT PEEL TWIST

Pour gin, Lillet Rosé, pamplemousse liqueur, and
bitters in a mixing glass; fill mixing glass nearly
to the top with ice cubes. Stir mixture until well
combined, chilled, and diluted, about 40 seconds.
Pour mixture through a Hawthorne strainer
into a martini glass. Garnish with grapefruit peel
twist, and serve
CITRUS FORWARD, GRASSY FLORALS,
LINGERING FINISH OF SUNSHINE & HONEY


*SHIPPING NOTICE- If possible, please use a business address for shipping. All shipments require an adult signature which is much more reliable at a place of business.
All orders usually ship within 24-48 hours unless noted otherwise 
Quick Shipping
Orders ship on average within 24 hours.
Competitive Prices
We make sure you are getting a deal on our products!
FAMILY OWNED AND OPERATED COMPANY
Quick Shipping

Orders ship on average within 24 hours.

Competitive Prices

We make sure you are getting a deal on our products!

FAMILY OWNED AND OPERATED COMPANY
Trusted words
5

A great company with an awesome selection. Picked up a few bourbons I haven't seen before. Quick shipping!

JOHN ANGLE

5

Found a great vodka for my husbands 48th. I called for a recommendation and it did not disappoint.

STACY ORLAND

5

Easy and quick shipping. Came package secure. Glad to support this family owned business.

Robert Makom