Re:Find Distillery is committed to crafting our whiskey locally from start to finish. We collaborate with artisanal California craft brewers to obtain a non-hopped wort from a proprietary mash bill consisting of rye, wheat, and barley. We then ferment, distill, age, and bottle the whiskey at our distillery in Paso Robles, California.
93 Proof ( ABV 46%)
RE:FIND Distillery is crafting artisan spirits from grape/grain to bottle in the heart of Paso Robles wine country. Proprietors/Distillers, Alex & Monica Villicana, believe in transparency in their distilling practices and the authenticity of the ingredients distilled. In doing so, what was once a conversation about how many times a spirit is distilled and filtered is now a discussion on the quality of both the ingredients and fermentation, and what each brings to the final product.
Re:Find only uses natural ingredients and stands tall among craft distillers by being committed to crafting their spirits from fermentation to bottle. From growing some of the raw materials themselves, to sourcing from organic farms, to fermenting, distilling, aging, and hand bottling, Alex & Monica do it all!
RE:FIND Distillery was derived from the Villicana's desire to be more sustainable in their winery (Villicana Winery). Re:Find Distillery was founded on the concept of using the prized saignée (free-run juice) that boutique wineries begrudgingly discard during the winemaking process, fermenting it, and distilling it. This practice allows Re:Find to reclaim approximately 60-acres of premium Paso Robles wine grapes each year through their distillery. That's a lot of water, fuel, and manpower being repurposed into a premium spirit.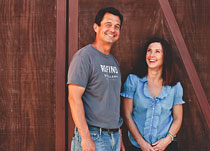 RE:FIND Distillery firmly believes in honest, authentic, and transparent distilling practices. RE:FIND is dedicated to working with California family farmers, artisan brewers, and boutique vintners to obtain and highlight their labor of love by crafting it into well-balanced, full flavored spirits with lots of layering and a distinct finish. Starting with high quality, unprocessed, seasonally sourced, natural ingredients and paying close attention to our stills we are able to bottle our spirits unfiltered. After all, if the spirits are derived from high quality materials, go through a clean fermentation, and use only the ethyl alcohol, they shouldn't have to be filtered!
The flavor of the whiskey, much like the nose, is simultaneously subtle and complex. The first sip reveals a berry sweetness mixed with medium level spice – specifically hints of rosemary. The finish transitions to a dark chocolate with touch of green tea and citrus.
4½ oz Re:Find Rye Whiskey
1 oz. Fresh Lime Juice
1 oz. Fresh Orange Juice
1 oz. Grenadine
5 Drops MIX:ER Orange Bitters
Garnish with Lemone, Orange Twist or Cherries
Adjust proportions according to your taste.
Add ingredients into a mixing glass (or shaker) with ice and stir. Strain into a cocktail glass, garnish, and enjoy.
Makes two 4 oz. cocktails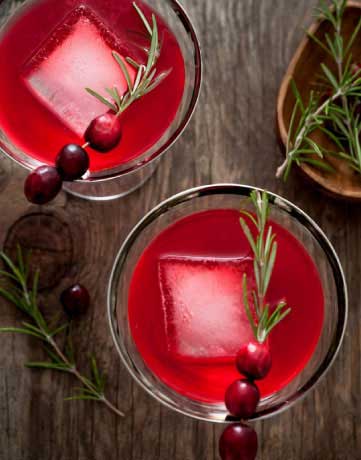 3 oz Re:Find Rye Whiskey
4½ oz. Iconic Cranberry Thyme Mixer
¾ oz. Fresh Lime Juice
Garnish with Thyme or Craberries
Adjust proportions according to your taste.
Combine ingredients into a cocktail shaker filled with ice. Shake vigorously for 10 seconds. Strain into a cocktail glass with or without ice, garnish and enjoy.
Makes two 4½ oz. cocktails
*SHIPPING NOTICE- If possible, please use a business address for shipping. All shipments require an adult signature which is much more reliable at a place of business.
All orders usually ship within 24-48 hours unless noted otherwise 
Quick Shipping
Orders ship on average within 24 hours.
Competitive Prices
We make sure you are getting a deal on our products!
FAMILY OWNED AND OPERATED COMPANY
Quick Shipping

Orders ship on average within 24 hours.

Competitive Prices

We make sure you are getting a deal on our products!

FAMILY OWNED AND OPERATED COMPANY
Trusted words
5

A great company with an awesome selection. Picked up a few bourbons I haven't seen before. Quick shipping!

JOHN ANGLE

5

Found a great vodka for my husbands 48th. I called for a recommendation and it did not disappoint.

STACY ORLAND

5

Easy and quick shipping. Came package secure. Glad to support this family owned business.

Robert Makom