Solar Spirits Distillery - WA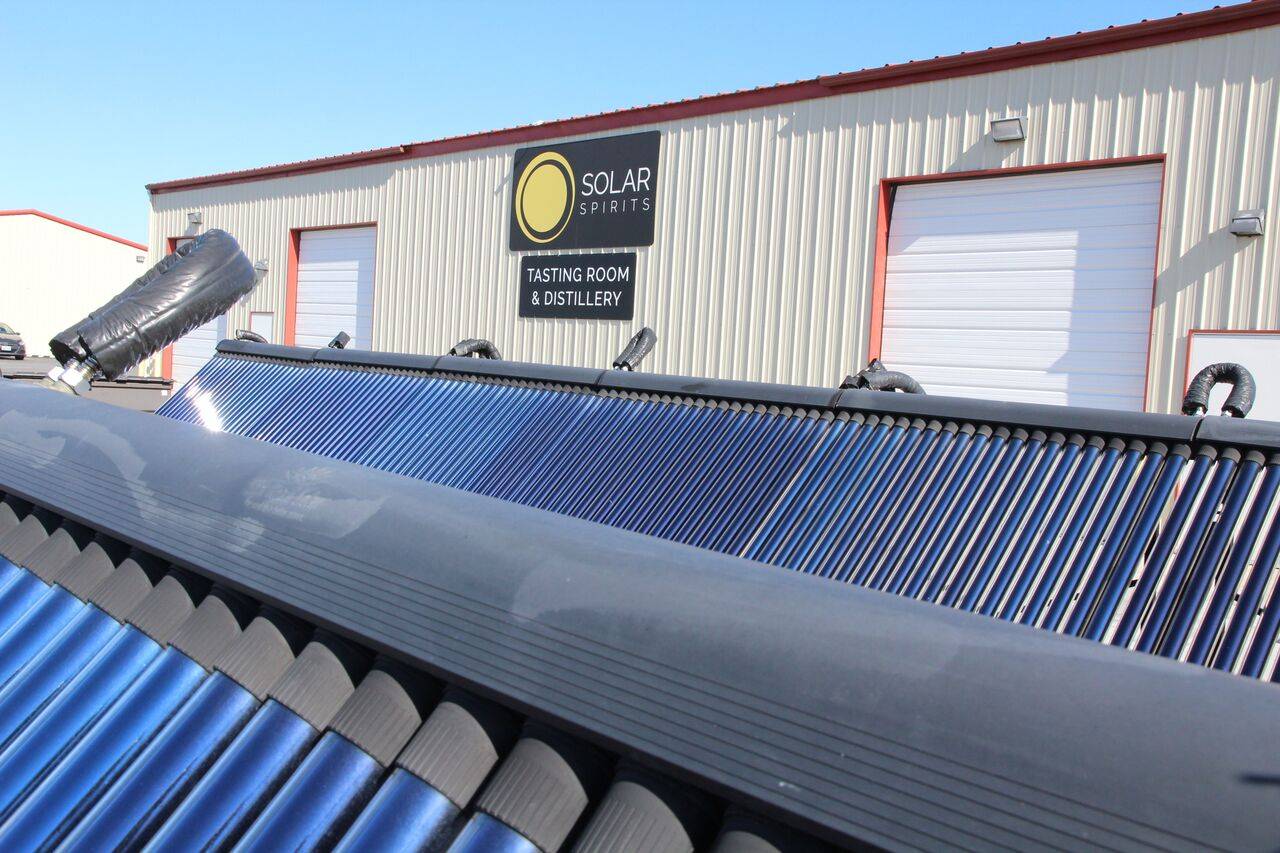 Solar Spirits Distillery's mission is to create best in class, authentically craft spirits that are developed using innovative and sustainable technologies.  As of 2018, our spirits are produced with 100% renewable energy provided by a mix of onsite solar and the purchase of Green-e Energy Certified Renewable Energy Certificates. Located in the Tri Cities with over 300 days of sunshine a year is a beautiful backdrop for creating delicious spirits. Solar Spirits distillery is "farm-to-bottle," we make our award winning spirits in-house focusing on Washington grains and fruit. We currently produce vodka, gin, brandy, and whiskey. Solar Spirits Distillery is "out to save the world one drink at a time"! 
Jim Batdorf has launched a new chapter in his professional life as the Master Distiller at Solar Spirits Distillery. Jim is a PhD. Chemical engineer with thirty years in the design and operation of new process technologies industry. Now he is simply Whiskey Jim and enjoys applying his engineering background in developing new sustainable technology to distill Solar Spirit's award-winning craft vodkas, gins, brandies, and whiskies. He calls this marriage between technology and distillation "Craft-Tech". As a man who loves Scotch Whisky he creates his American Single Malt through a blend of new technology and more than a hint of Scottish tradition. Jim enjoys continuing his education on the distillation process, the flavor profiles of spirits, and is on a mission to create best-in-class craft spirits.
Sorry, there are no products matching your search